After much anticipation following on from the nationally sold-out technical training seminar, 'Advanced Drivability Diagnostic Strategies' and Cars in the Cloud featured 'Vehicle Network Diagnostic Strategies', ATG Australia are pleased to announce two new instalments in their 2022 training calendar; Intermittent Electrical & Drivability Diagnostic Strategies as well as Advanced Scan Tool Diagnostics.
Seminars are set to take place in QLD, NSW, VIC, SA and WA over the coming months. Be sure to check the dates and locations of the course/s you may be interested in below.
PLEASE NOTE:
ATG ADVANCED TECHNICAL TRAINING SEMINARS HAVE A STRICT CAPACITY CAP. PREVIOUS SEMINARS HAVE SOLD OUT IN ADVANCE OF THE SEMINAR DATE SO PLEASE ENSURE THAT YOU BOOK AS SOON AS POSSIBLE TO AVOID DISAPPOINTMENT. WE ARE UNABLE TO ACCOMMODATE ADDITIONAL PATRONS ONCE AN EVENT IS SOLD OUT.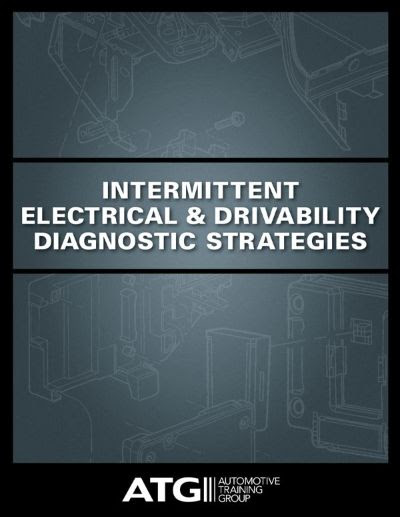 Intermittent Electrical & Drivability Diagnostic Strategies
LEARN HOW TO EFFICIENTLY PINPOINT INTERMITTENT ELECTRICAL FAULTS & DRIVEABILITY COMPLAINTS.
WIN AGAINST THE TOUGHEST DIAGNOSTIC CHALLENGES EVERY TIME.
DODGE THE ROAD BLOCKS CAUSED BY THE INABILITY TO RECREATE FAULTS.
ATG training manuals & seminars contain great strategies for thinking your way through a diagnosis. However, many diagnostic situations first call for duplicating the symptom or code, and this can be extremely frustrating!
Well, now there's a seminar just for this problem! ATG believes that faults are usually present and measurable even if the symptoms or codes are intermittent, so we've developed a repeatable strategy for flushing out these elusive faults.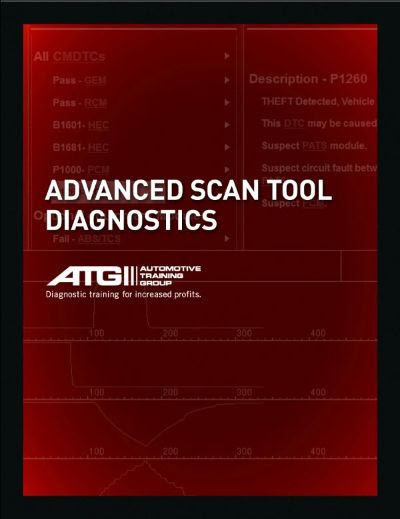 Advanced Scan Tool Diagnostics
TRULY HARNESS THE POWER OF YOUR SCAN TOOLS UNLIKE EVER BEFORE.
UNCOVER A WHOLE NEW WAY OF INTERPRETING DATA TO MAKE BETTER DIAGNOSTIC DECISIONS.
NEVER SECOND GUESS YOURSELF WHEN ORDERING OR QUOTING UP REPLACEMENT PARTS AGAIN!
This all-new Scan Tool manual was built using a completely different approach – to show the best PIDs, controls and other Scan Tool functions to use for each diagnosis.
We've reinvented Scan Tool training because button-pushing and menu navigation doesn't make you more successful. Rather, success comes when you know your Scan Tool so well that you can set the flowchart aside and 'make up' your own diagnostic path.
Not only is this path more accurate – it's quite a bit shorter than the flowchart. There are dozens of examples of this strategy in action.